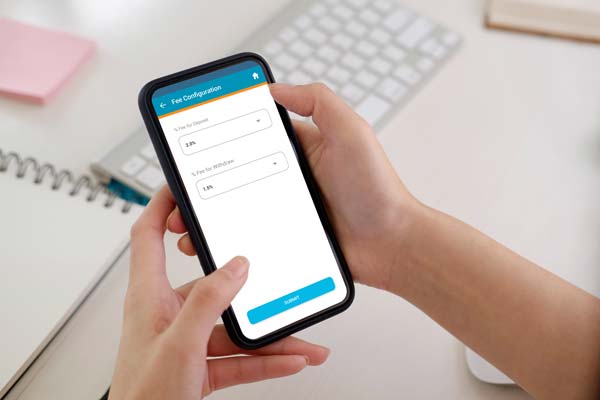 Generate More Income.
Set Your Own Fees – Charge up to 10% for cash deposits and withdrawals.
Guaranteed Monthly Income in High Density/Volume Areas.
Get More Customers – Attract people to your store by offering the service
Reduce Cash in your store.

Agent Fees
Agents charge a Fee to the customer for providing the service (cash deposits and withdrawals). These fees are as follows:
Smart Agents: The Agent App has a Fee Configurator Function which allows an Agent to set their own fees to a maximum of 10%. This can be changed by Agent as and when they require, thus creating a competitive market place.

Free Agents
In certain circumstances, SendSpend will pay Agents a fixed monthly retainer fee for providing the service. These agents will not charge the customer a transaction fee and will be given the special designation of Free Agent. Free Agents can be a Smart Agent or 3rd Party Agent.